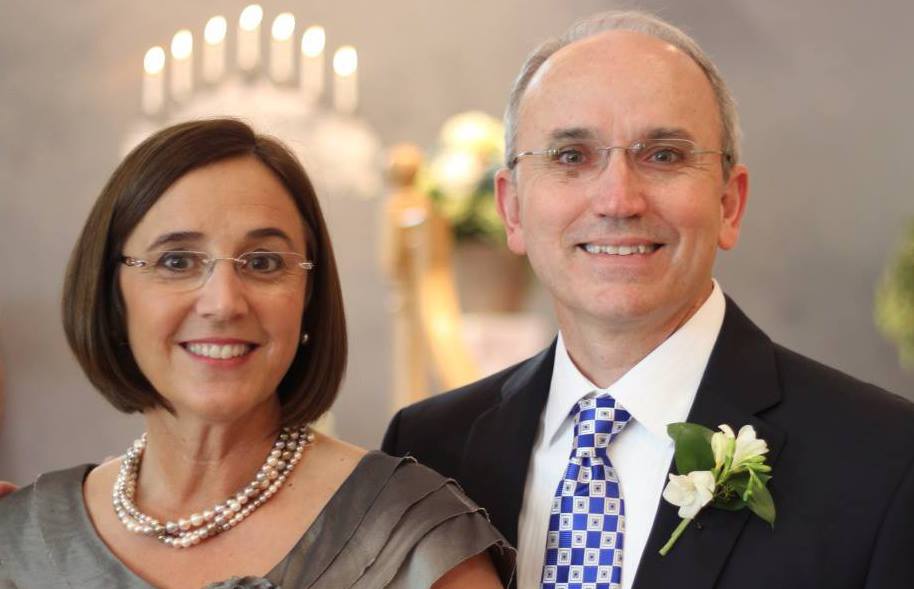 It has been my privilege to be the pastor of Calvary Baptist Church since April of 1992. God first began working in my heart to prepare me for the ministry when I was a teenager. It was during my daily devotional time in high school that I became convinced of God's call upon my life to serve Him in pastoral work. That decision led me to attend Tennessee Temple University in Chattanooga, TN to prepare for the ministry. Since Chattanooga was my home town I grew up attending Highland Park Baptist Church and it was a very natural step for me to attend college and then seminary in the school sponsored by my home church. I graduated from the college in 1980 with a B.A. in Bible. I received a Master of Divinity degree from Temple Baptist Theological Seminary in 1984. I served as youth and music pastor of Southgate Baptist Church in Scottsboro, AL. while in seminary from 1981 – 1984. During those days I married Faith Fortner Hixson in June of 1982 and we dedicated ourselves to do the Lord's work for our entire lives. Upon graduation from seminary Faith and I moved to Mt. Pleasant, PA where I became the youth and music pastor of Pennsville Baptist Church. While there, God blessed us with three wonderful children; Charissa, Benjamin and Aaron. In April of 1992 God led us to Sandusky, OH to become the pastor of Calvary Baptist Church. How I praise the Lord for the great opportunity to serve Him here in this church. We are all growing together in our knowledge of God's Word and its practical application to our lives. I count it a joy to lead this community of believers as we "Exalt Christ in all things!"
Contact Pastor Hixson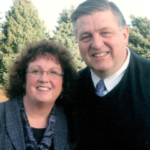 Cindi Dodd
Calvary Baptist Church is home for me for this is where I grew up. I cherish the opportunities to gather in joyous fellowship with my brothers and sisters in Christ so that we can encourage and build each other up. It was during Vacation Bible School that I heard the gospel and responded in faith to Christ as a young child. God has continued to help me grow in my walk with Him and abundantly blessed me with many opportunities to serve Him. My favorite Bible verse is Philippians 1:6. Being confident of this very thing, that He who has begun a good work in you will complete it until the day of Jesus Christ
I attended Tennessee Temple University and graduated with a degree in Bible and Christian Education. For two years, I traveled with Life Action Ministries teaching God's Word to children and saw the Lord do a great reviving work in churches across this nation. For 15 years, I served as the children's ministry coordinator at the church where my husband served as pastor. Children's ministry has a special place in my heart because 71% of Christians are converted to Christ before the age of 14. It is imperative that we reach the next generation for Christ and God had given us the good news of the gospel to proclaim to all generations. This tremendous opportunity requires committed servants of God willing to invest their time and talents into the lives from infants in the nursery to school age children in high school. We at Calvary are committed to equipping adults to effectively teach God's Word to children so that they will love and serve the Lord with all their hearts all the days of their lives.
I have been married to my husband Peter for thirty-five years and God has blessed us with four adult children and five grandchildren.
 Let the little children come to Me, and do not forbid them; for of such is the kingdom of heaven. Matthew 19:14
Peter Dodd
God is faithful to order our steps. The steps of a good man are ordered by the Lord and He delights in His way. Psalm 37:23. The Lord ordered my steps as a young boy, when He showed me my great need of forgiveness and by faith, I trusted Christ as Savior and Lord. He prepared my life for ministry by allowing me to attend Baptist Bible College of Pennsylvania and Grand Rapids Theological Seminary. My first years of church ministry began here at Calvary Baptist Church where I served as minister of youth and music from 1982-1988. Here is where I met my wife, Cindi and we were married in 1984. God has blessed us with four adult children and five grandchildren. It has been a great delight to serve the Lord in various churches for nearly forty years.
My life verse is found in Philippians 3:13-14. Brethren, I do not count myself to have apprehended; but one thing I do, forgetting those things which are behind and reaching forward to those things which are ahead, I press toward the goal for the prize of the upward call of God in Christ Jesus. Two things last for eternity – God's Word and people. Every day I ask the Lord that He would allow me to make an impact for eternity by investing in these two treasures. We are on this pilgrim journey together. I thank the Lord that He has allowed our paths to come together so that we might run with endurance the race that is set before us, looking to Jesus the author and perfecter of our faith.  Hebrews 12:1,2
Diane Crouch – Office Administrator
Diane has served at Calvary since May of 2014. She has been a blessing to our church family as she manages the church office and helps facilitate the coordination of the various ministries of Calvary. She and her husband, Brad, have three children.
Contact Diane