It has been my privilege to be the pastor of Calvary Baptist Church since April of 1992. God first began working in my heart to prepare me for the ministry when I was a teenager. It was during my daily devotional time in high school that I became convinced of God's call upon my life to serve Him in pastoral work. That decision led me to attend Tennessee Temple University in Chattanooga, TN to prepare for the ministry.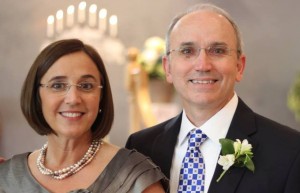 Since Chattanooga was my home town I grew up attending Highland Park Baptist Church and it was a very natural step for me to attend college and then seminary in the school sponsored by my home church. I graduated from the college in 1980 with a B.A. in Bible. I received a Master of Divinity degree from Temple Baptist Theological Seminary in 1984. I served as youth and music pastor of Southgate Baptist Church in Scottsboro, AL. while in seminary from 1981 - 1984. During those days I married Faith Fortner Hixson in June of 1982 and we dedicated ourselves to do the Lord's work for our entire lives. Upon graduation from seminary Faith and I moved to Mt. Pleasant, PA where I became the youth and music pastor of Pennsville Baptist Church. While there, God blessed us with three wonderful children; Charissa, Benjamin and Aaron. In April of 1992 God led us to Sandusky, OH to become the pastor of Calvary Baptist Church. How I praise the Lord for the great opportunity to serve Him here in this church. We are all growing together in our knowledge of God's Word and its practical application to our lives. I count it a joy to lead this community of believers as we "Exalt Christ in all things!"
Contact Pastor Hixson
I am grateful for the privilege to serve at Calvary Baptist Church since January of 2000. While at camp as a teen, God began to lead me into a life of ministry. To that end I enrolled in Baptist Bible College in Clarks Summit, Pennsylvania, just three hours from my hometown of Galeton, PA, to study Music Education.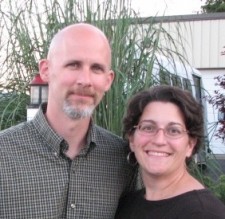 During my senior year of college, I realized that God was calling me not to the music classroom, but to pastoral ministry. Upon graduation from college, I enrolled in Baptist Bible Seminary, also in Clarks Summit. In May of 1998 Amy and I were married, and that fall we began an internship at First Baptist Church of Elyria, OH, as part of my seminary training. During that internship, God led me to focus on youth ministry. After the internship was over, God brought us to Sandusky, OH to serve in the Student and Music ministries of Calvary Baptist Church. In 2009, God led me through a ministry transition, allowing us to remain at Calvary, but to shift my ministry focus from Student Ministries to Assimilation and Discipleship, while still providing oversight to Music. The Lord has graciously given us four children, McKenna, Joshua, Andrew, and Abigail.
Contact Pastor Robb
I grew up in rural Wellington Ohio and was a member of Camden Baptist Church as well as a member of the Camden youth group. During my senior year of high school I began to sense God's call into ministry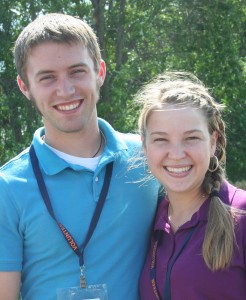 so I decided to begin attending Baptist Bible College in 2005, majoring in Youth Ministry.I was the summer youth intern at Camden during the summer of 2007. While at BBC, God led me to Open Door Baptist Church in Scranton, PA. I was a leader of the youth group at that church and led the praise team for worship services. After graduating from BBC I worked as therapeutic support staff with autistic children in Scranton and also stepped into the role of head leader of the Open Door youth group. On August 2nd 2008 I married Jen (Pabst) Klier. We continue to minister together. During 2009 I was called by Calvary Baptist and began my ministry here in October of that year. God has blessed and guided my life and I am excited to see how He is using my wife and I here in Sandusky.
Contact Pastor Nate